National History Day Arkansas
Every Day Is History Day!
Recent News
See what's new with National History Day Arkansas.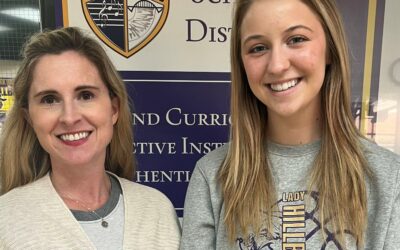 Congratulations to Mrs. Jessica Culvert and student Morgan Nietert! They are among the sixteen student-teacher teams selected for the Sacrifice for Freedom 2023 Summer Institute. This all-expenses paid program allows participants to study World War II history on the...
read more
Join us on Wednesday, October 12 for an engaging day at the United States Marshal's Museum! In this free History Day 101 workshop, we will first lay the foundation: What is National History Day? And why is History Day not just for History classes? You will see a...
read more
National History Day is a highly regarded academic program for elementary and secondary school students. History Day in Arkansas is part of the National History Day network.
Each year more than half a million students, encouraged by thousands of teachers nationwide, participate in History Day. Students choose a historical topic related to a theme and conduct extensive research through libraries, archives, museums, oral history interviews, and historic sites. After analyzing and interpreting their sources and drawing conclusions about their topics' significance in history, students develop creative presentations to share what they have learned with others. Students compete in the spring at local and state levels. Top entries from each state compete in June at the Kenneth E. Behring National Contest held at the University of Maryland.
Regional Competition Sponsors