National History Day Contest Rules
NHD Arkansas follows the National History Day Contest Rule Book for regional and state contests.
The most recent NHD Rule Book took effect in June 2020. It contains several new and revised rules. We recommend reviewing the Summary of Rule Changes for a detailed overview.
But the "personality" of the rule book also changed. (We think for the better!) It functions more like a how-to guide than previous editions. The first third of the rule book, for example, walks students through the research process. It also offers clear definitions and helpful examples of important but tricky project elements like historical context, multiple perspectives, student voice, and historical argument.
NHD Rule Book (Spanish Version)
NHD Rule Book (English Version)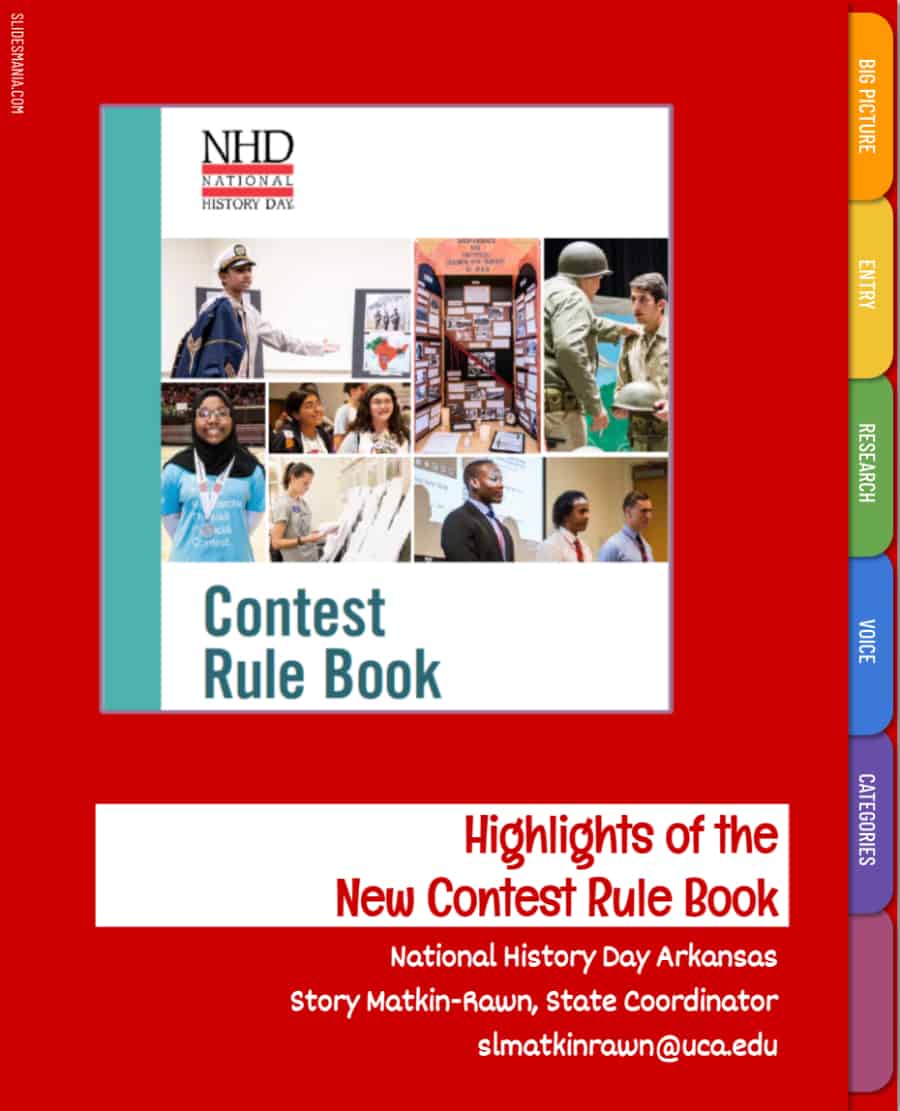 Highlights from the New Rule Book (NHD Arkansas)