Library of Congress Chronicling America: Historic American Newspapers
Scans of American newspapers from 1777 to 1963 (though most stop around 1920) including newspapers from all 50 US states, the District of Columbia, Puerto Rico, the US Virgin Islands, American Samoa and the Mariana Islands. As of 2020, they also have fantastic coverage of many small town newspapers in Arkansas. The pages are scanned using OCR technology. Search for a keyword and the search engine will find the keywords within the text of pages.
Primary Sources: Periodicals & Magazines
HathiTrust Digital Library is a digital library with many free full-text books and magazines (especially materials published before 1924.) To avoid pulling up results available only to subscribers, check "Full view only" when you search for key terms.
Other Primary Sources Databases
Arkansas's Stories: Primary Sources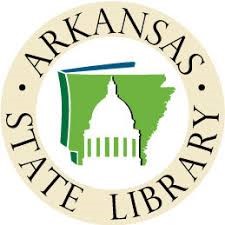 All Arkansas residents have remote access to an outstanding collection of research databases through the Arkansas Traveler Database project. These are high-quality, subscription resources paid for by the Arkansas State Library and the Arkansas Department of Education with your tax dollars.
Having trouble logging into a Traveler Project database? If you are having trouble accessing a database from your home or school, you may need to turn on your computer or tablet's location services. (This is how the state library ensures that users are in the state of Arkansas.) If you prefer not to enable your device's location services, you can access these resources from your local public library or log in using your library card number. Arkansans living near or the border of the state may also run into difficulties. Users living near a border may report access problems to katie.walton@ade.arkansas.gov.